We're expanding the Norman Regional HealthPlex to allow us to consolidate all our acute care services at the HealthPlex.
HealthPlex Plan
Planning for the HealthPlex Expansion has been a longtime conversation, but officially began with the architecture and engineering firm in October 2019. The design phase was complete at the end of 2020. The HealthPlex is currently in its Make-Ready phase, which is when construction crews will prepare the building and its grounds for construction. Work will officially begin in May 2021, with an estimated completion date of 2023.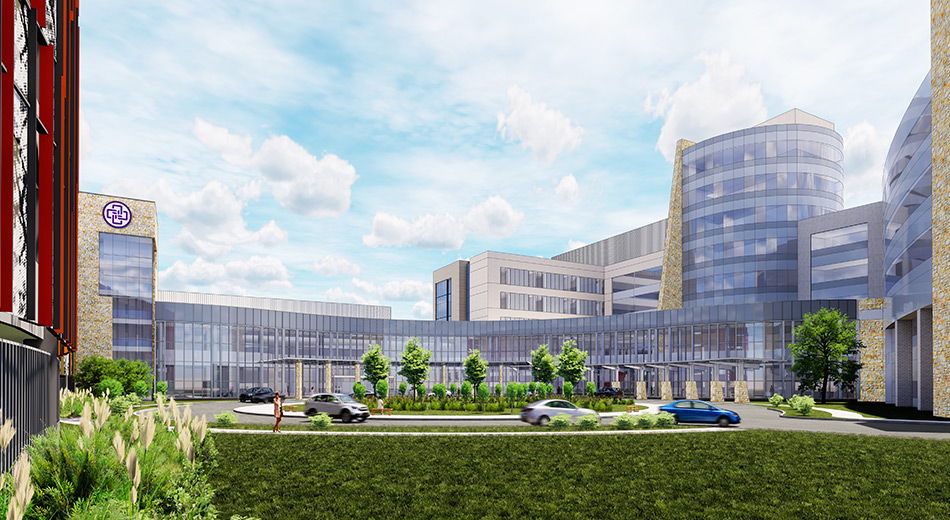 Inspire Health's planning and design phase begins with the consolidation of inpatient acute care services from Norman Regional Hospital to the Norman Regional HealthPlex. The consolidation of acute care services provides a consistent patient experience, enhanced access, increased physician satisfaction and additional efficiency with hospital operations.
When the HealthPlex originally opened in 2009, it was designed for future growth. Ten years later, the HealthPlex has reached the point in patient volumes that demands expansion of acute care beds. In fact, the HealthPlex has surpassed Norman Regional Hospital inpatient admissions and discharges. The acute care services currently housed at Norman Regional Hospital will be consolidated into the HealthPlex and result in 307 inpatient beds. The growth in hospital beds will also require the expansion of core services such as surgical suites, intensive care, an expanded emergency department and other ancillary services. The consolidation of inpatient beds to one location will help alleviate confusion for patients and families when seeking urgent medical care and reduce overall operating costs for Norman Regional, by approximately $13 million annually.
Check out our progress as we expand the HealthPlex hospital! This is a live view from the construction site located at 3300 HealthPlex Parkway in Norman.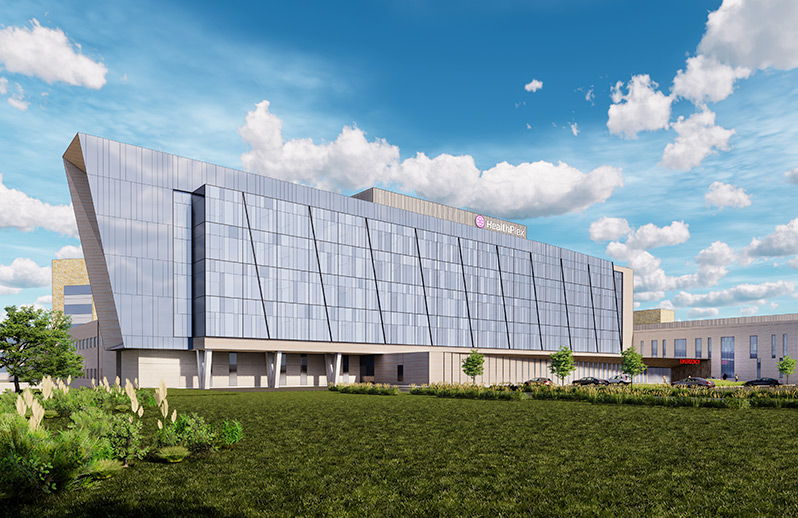 New Patient Bed Tower
The Norman Regional HealthPlex will feature a new patient bed tower that will include 96 new patient hospital rooms.
The new tower will allow for consolidation of all inpatient care to the HealthPlex campus and will be intended for higher acuity patients. Once the new tower is complete, the HealthPlex will feature 307 total inpatient beds plus a six-bed dialysis unit.
The expansion will elevate the experience of our patients and visitors, as well as our employees who we call healers.
Entrance/Roundabout
The Norman Regional HealthPlex will feature a new "combined entry" that will act similar to an airport drop-off with a large circular, roundabout drive-through road.
This new expanded entrance will allow for easy access and improved visibility for our patients and visitors. It will give plenty of room for dropping off or picking up patients. Valet will also be available.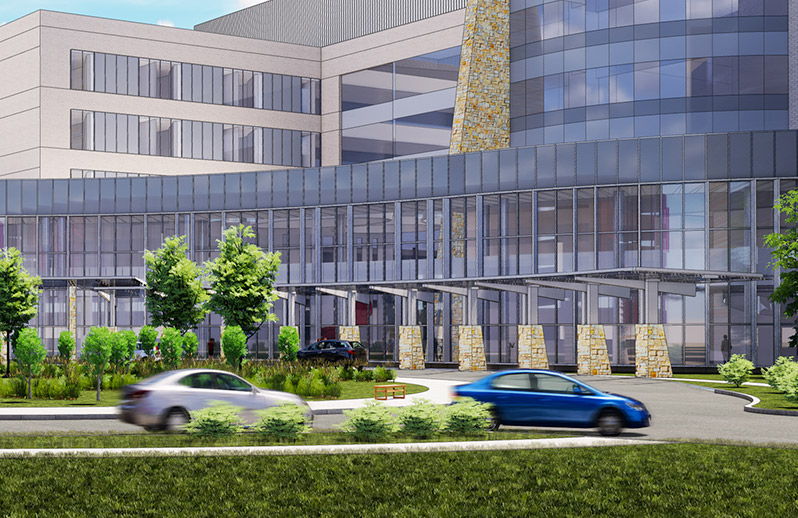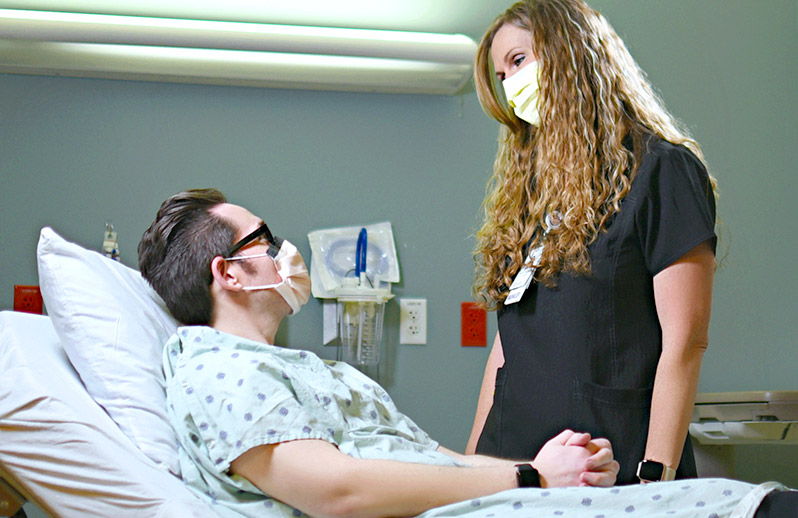 Ambulatory Care Center
The Ambulatory Care Center is planned as the second development on the Norman Regional HealthPlex campus. The center will support the health system's vision of health services that are convenient, easily accessible, and provided at a lower cost. As healthcare continues to shift towards an outpatient setting, the Ambulatory Care Center will offer tests, treatments, procedures and surgery in one easily accessible location.
Cancer Center
The Cancer Center is planned as an additional development on the Norman Regional HealthPlex campus. The facility will bring together Norman Regional's community cancer care services, including surgical and medical oncology and radiation therapy, to one convenient location for patients and their families. These facilities will also be located in close proximity to the HealthPlex in the event that acute care services are needed during the course of treatment.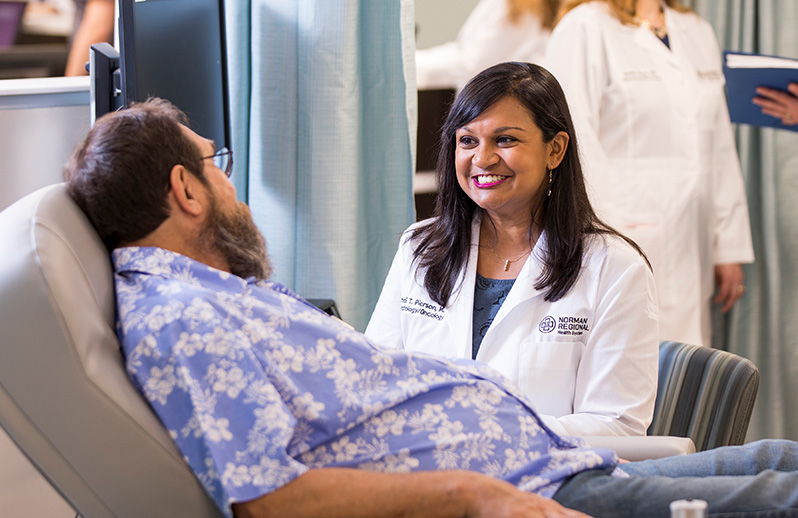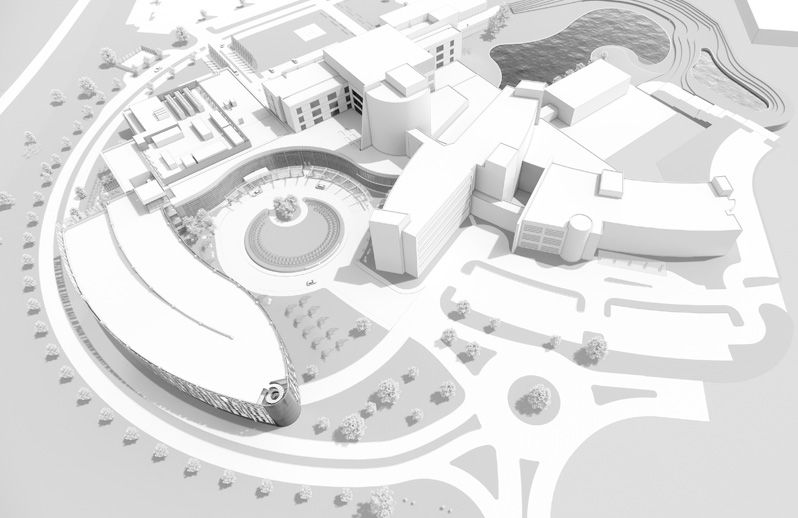 Parking Garage
A new 750-car parking garage will be built to the northeast side of the entry. The parking garage aims to offer more parking and convenience to our patients, visitors and healers. Valet will be available.
There will be additional parking available outside the Women's and Children's Pavilion dedicated to those patients and physicians and near the HealthPlex pond specifically for the Cancer Center. There will also be new, convenient parking for patients utilizing the Emergency Room and the Ambulatory Care Center.